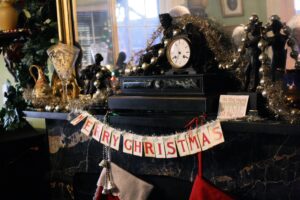 Celebrate the Holiday Season at the Avery-Copp House Museum
Sunday, December 10 3 – 5 PM
Experience the magic of Christmas past and explore the museum decorated for the holidays as it might have been a century ago. Refreshments will be served.
Free community event
Please bring a Groton Food Bank donation
For more information, call (860) 445-1637 or email us.