About the Avery-Copp House
History of the Avery-Copp House
The Avery Copp House was built c.1800 by Rufus Avery, right next door to his own home. It served as the home of his two sons and their wives, and was later sold to a cousin named Latham Avery. Latham Avery had gone to sea as a young man and after a successful career as a merchant seaman he returned to his hometown of Groton to marry and raise a family.
One of his daughters, Mary Jane Avery Ramsdell, inherited the house and Victorianized it in the 1860s. She did not have children, and the house was passed on to her niece, Betsey Avery Copp. Betsey and Belton Copp came to live here in 1895 with their three children, Allyn, Emily, and Joe.
Joe Copp took over the responsibility for the house after his parents died in 1930. Joe kept the house virtually unchanged. He left it as his parents had it, taking nothing out and bringing very little in. His Yankee frugality and his sentimentality for the past kept the house as a "time capsule" that reflected daily life of the family prior to 1930.
Joe Copp died in 1991, at the age of 101. His nieces and nephews who inherited the house recognized the importance of preserving this unique example of Groton's History
Shawn Hoar, President
Bruce Avery, Vice President
Elizabeth Carnes, Secretary
Gerry Keeler, Treasurer
George Gauthier
Andrew Halsey
Sherry Jenkins
Christy A McElroy
Barbara Nagy
Karen Neild
Leslie Evans, Museum Director
Kathy Leuze, Archivist
Natalie Livingston, Museum Assistant
Molly McElroy, Museum Interpreter
Mary Pat Thayer, Museum Interpreter
Phone: (860) 445-1637
Email:  museum@averycopphouse.org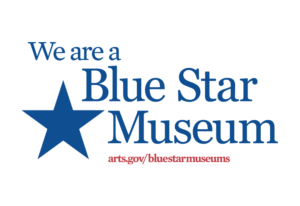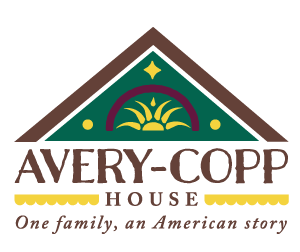 The Avery-Copp Museum celebrates, preserves, and documents the historic home, its collection, and the grounds belonging to the Avery and Copp families in Groton, Connecticut.
Our Purpose is to engage the public in learning about history of Groton through the study of domestic life as it was experienced in this house and the surrounding community.
The Vision of the Avery-Copp Museum is to be an integral part of the historic fabric of the region through the preservation, documentation and curation of the Avery-Copp family collection, the development and operation of a living history museum, and by serving as a community resource for programs, events and research. The Avery-Copp Museum endeavors to be recognized as a prominent historic destination through its work and through a successful collaboration with regional historical organizations.